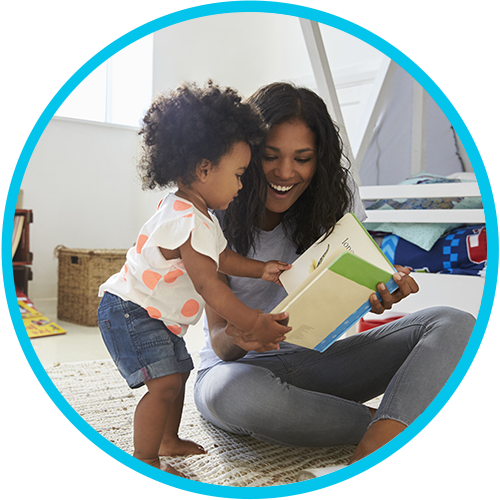 Good books for infants and toddlers:
Little Monkey Clams Down: Little Monkey is having a hard time. He goes to his room to feel better where he quietly sings, cuddles his blanket, takes deep breaths and gets hugs from his mom and dad. Soon Little Monkey feels better. This book teaches toddlers creative ways to self-soothe.
Baby Love: This unique snuggable and huggable book features 5 furry flaps-perfect for a baby to touch and lift. Babies discover furry animals and messages of love hidden underneath. What makes this book unique, is its accordion-style design. Baby Love can be opened up spelling out a message of "L-O-V-E" and used during tummy time.