American Heart Association Heartsaver Pediatric CPR, First Aid, and AED
Saturday, February 1, 2020
8:30 AM - 1:30 PM
Location: 4-C Office, McHenry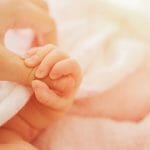 CPR/First Aid trainings are open to providers 18 years and older working in child care settings in Carroll, DeKalb, Lee, McHenry, Ogle, and Whiteside counties.
Audience: Open to all providers; including providers participating in the Child Care Assistance Program
4-6 Training Hours
Level of Learning: Introductory
Presenter(s): 4-C DeKalb Office: Steve Kimmel, 4-C Resource and Referral Director, 4-C McHenry Office: Debra Peterson, RN, CCNC, CPR/First Aid Instructor; CGH Medical Center: April Johnson, CPR/First Aid Instructor
Fee: Training fee is waived for providers caring for families on the 4-C CCAP caseload or working in a child care center serving CCAP families in Carroll, DeKalb, Lee, McHenry, Ogle, or Whiteside counties. Providers not being paid by CCAP are required to pay the $20 fee and have a current 4-C membership.
Reimbursement is available for providers taking CPR/First Aid outside of 4-C.