Big Emotions, What Do They Tell Us?
Monday, September 28, 2020
6:00 PM - 8:00 PM
Location: Online Webinar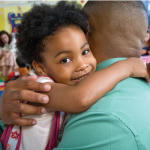 All behavior has meaning, however you may at times struggle to find the meaning behind the behavior.  During this training we will explore how emotions impact behaviors and how to support and guide children through these behaviors. This training will also provide information about typical social emotional development and how you can support healthy social emotional skills in children. Participants will also learn the importance of relationship building and how it can decrease challenging behaviors.
Audience: All Providers
2 Training Hours; Level of Learning: Introductory
Fee: Non 4-C Members: $10, 4-C Members: Free