Child Care University
Saturday, March 7, 2020
8:30 AM - 3:30 PM
Location: Sauk Valley College, Dixon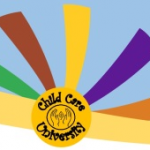 Child Care University is a series of workshops just for you! Join us for a day of learning, fun and great door prizes. You will receive tons of information you can put to work in your child care setting.
To register, visit: go.illinois.edu/ChildCareU
Audience: All Providers
Fee: $35
**Apply for Individual Professional Development Funds (IPDF) to assist with the registration cost for this conference.**
IPDF Application (http://www.four-c.org/grants_and_scholarships.html)
Contact: Jen S at 4-C with IPDF questions.