Coaching, Mentoring, Supervising: What Is The Difference?
Wednesday, June 9, 2021
6:00 PM - 8:00 PM
Location: Online Webinar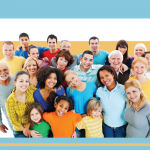 Are you in a position that mentors, coaches, or supervises educators? If the answer is yes, then this session is for you! In this session, participants will understand the distinct roles of coaching, supervising, and mentoring. Participants will also gain information about strategies for effective coaching that engages educators in the process of strength based professional development action planning.
Trainer: Anni Reinking, Ed.D, Reinking Consulting
Audience: Child Care/Preschool Directors, Family Child Care Owners with Staff, Coaching, Mentors, Supervisors, Teacher Leaders
2 Training Hours; Level of Learning: Introductory
Fee:
Non 4-C Members: $10
4-C Members: Free