Get Outdoors. Explore.
Tuesday, May 26, 2020
1:00 PM - 3:00 PM
Location: Online Webinar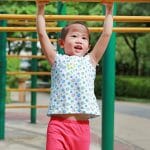 Research documents the benefits of playing, learning, and simply being outdoors.  National and international movements encourage more time in nature. However, this can be challenging for early care professionals. In this lesson, adult facilitators view examples of rural, suburban, and urban programs that support outdoor fun.  Grow in confidence, understanding and capacity to support best practices in outdoor play for birth to school-age children.
Audience: All Providers
Level of Learning: Introductory; 2 Training Hours
Fee: Non 4-C Members: $10, 4-C Members: Free