Guiding Children and Youth Behavior in Your School Age Program – Controlling the Environment, Not the Child
Wednesday, May 16, 2018
10:00 AM - 12:00 PM
Location: United Way of Greater McHenry County, 4508 Prime Parkway, McHenry, IL 60050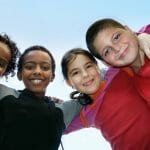 Brought to you by Illinois AfterSchool Network! This training focuses on developing positive and preventive strategies to effectively guide and facilitate children and youth's behavior.  The training encompasses an activity on self inventory, the six elements of operating a high-quality after school program along with developing a "PEACE-PLACE" in programs to help children and youth solve their own problems through effective conflict resolution management. Participants will also discuss bullying prevention and share beneficial tips/resources for use within After School programs. Providers, come prepared to share successes and concerns while having fun during this interactive session.
2 Training Hours
Level of Learning: Introductory
Audience: All Providers Caring for School Age Children
Presenter: Tiana Cody, Illinois AfterSchool Network
Fee:$10 (Registration taken through IAN only)
Please email Jackie Richie at ianetwrk@att.net or call 217-953-4620 to register. Checks should be made out to the Illinois AfterSchool Network. Mail payment to Illinois AfterSchool Network, 2201 Toronto Road #219, Springfield, IL 62712.