How to Identify and Support Characteristics of Autism in the Classroom
Tuesday, March 10, 2020
6:15 PM - 8:15 PM
Location: McHenry Mental Health Board, Crystal Lake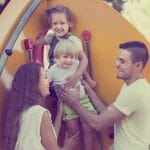 Many children are diagnosed with autistic spectrum disorder (ASD) after age 4, though autism can be reliably diagnosed as early as age 2. We'll review characteristics of ASD and discuss the challenges that can occur in the preschool classroom. Participants will learn strategies to implement in the classroom that help with: attention/sensory, communication, social, rigidity or repetitive behaviors, cognitive/learning.
Audience: All Providers
2 Training Hours; Level of Learning: Introductory
Presenter: Sarah Rosten, Clinical Director and Speech/Language Pathologist, Pediatric Interactions Inc.
Fee: Non 4-C Members: $10; 4-C Members: Free