Program for Infant Toddler Care (PITC): Learning and Development – Module 3
Saturday, January 26, 2019
8:00 AM - 4:30 PM
Location: 4-C DeKalb Office 155 N 3rd St, Suite 300 DeKalb, IL 60115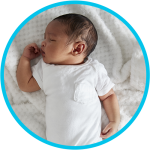 This session explores brain development, early learning and language development, and appropriate curriculum planning for infants and toddlers. PITC's view of infants as active, self-motivated learners is explained and the role of caregiver in supporting infants' desire for exploration is considered.  The perspective that is presented can be summed up in the following way: "All children are born wired for feelings and ready to learn" when provided nurturing relationships and a peaceful but engaging environment that supports all learners, including infants with special needs. Engaging discussion and activities support participant's learning.
8 Training Hours
Audience: All Providers Caring for Infants, Toddlers and Twos
Level of Learning: Intermediate
Presenter: Stephanie Budziak, 4-C Infant Toddler Child Care Specialist
Fee:
Non 4-C Members: $15
4-C Members: free
There will be a 30 minute break. Please bring a sack lunch or plan to purchase lunch at a nearby restaurant.