Self Care: Are You Worth It?
Tuesday, December 7, 2021
6:00 PM - 8:00 PM
Location: Online Webinar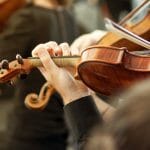 Presenters: Andrea Cossey, Early Childhood Mental Health Consultant       Maureen McMurrough, CADC; Emotional Support Specialist
Child Care Professionals naturally focus intently on meeting the needs of the children and families they serve.  Unfortunately, when they care for others but neglect themselves, they risk experiencing stress and burnout.  This training highlights the importance of self-care for the child care professional.  We will examine the physical and mental impact of stress and explore strategies to combat stress by practicing self-care.  We will identify practical ways for child care professionals to incorporate healthy self-care.
introductory level: staff, admins, all ages of care
Gateways: 1hr  Interactions, Relationships, Environments; 1hr Personal and Professional Development
CDA: 1hr Social/Emotional; 1hr Professionalism