Self-Care: Are You Worth It?
Monday, October 19, 2020
6:00 PM - 8:00 PM
Location: Online Webinar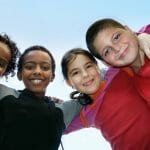 Child care professionals naturally focus intently on meeting the needs of the children and families they serve. Unfortunately, when they care for others but neglect themselves, they risk experiencing stress and burnout. This training highlights the importance of self-care for the child care professional. We will examine the physical and mental impact of stress and explore strategies to combat stress by practicing self-care. We will identify practical ways for child care professionals to incorporate healthy self-care habits into their busy lives.
Audience: All Providers
2 Training Hours; Level of Learning: Introductory
Fee:
Non 4-C Members: $10
4-C Members: Free