Supporting Social Emotional Development
Tuesday, October 15, 2019
6:00 PM - 8:00 PM
Location: 4-C Office, McHenry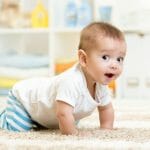 It's often easier to identify red flags or delays in the areas of speech, gross motor, fine motor, and cognitive skills, but what about social emotional skills?  come learn to identify red flags and what can you do to promote growth in this area.
Audience: All Providers
2 Training Hours; Level of Learning: Introductory
Presenter: Lindsey Fry, M.A. CCC-SLP/L, Continuting Education Coordinator, Pediatric Interactions Inc.
Fee: Non 4-C Members: $10, 4-C Members Free