Welcoming Each and Every Child–CANCELLED
Saturday, February 16, 2019
8:30 AM - 4:30 PM
Location: United Way of Greater McHenry County, 4508 Prime Pkwy, McHenry, IL 60050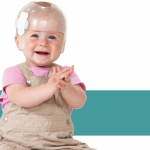 This training provides information on caring for children with special needs in typical child care settings.  The training helps increase the knowledge and comfort level of participants to enhance their ability to care for young children with disabilities in early childhood environments.  Adaptations and modifications that will assist all children to participate in activities will be discussed.  This meets the DCFS requirement for early childhood providers in special care inclusion training.
7.5 Training Hours
Audience: All Providers
Level of Learning: Introductory
Presenter: Gloria Davis, Owner of Quality Child Care, Mt Carroll and ITN Curricula Trainer
Fee: $15 non-refundable and non-transferable fee required to register.
There will be a 30 minute break. Please bring a sack lunch or plan to purchase lunch at a nearby restaurant.