What is CCAP?
Wednesday, June 16, 2021
6:00 PM - 7:30 PM
Location: Online Webinar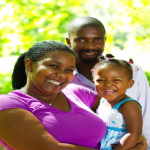 Join this informative session to become more familiar with the Illinois Child Care Assistance Program's (CCAP) policy and procedures, including the application process, provider qualifications, payment process and parent co-payments.  The CCAP is funded by the IL Department of Human Services.
Trainer: Tracy Carls, 4-C CCAP Manager
Audience: All Providers
1.5 Training Hours; Level of Learning: Introductory
Fee: Free Training