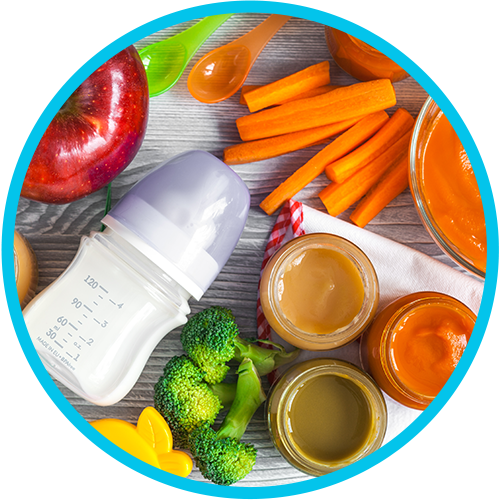 The 4-C Food Program is Free and Easy to Join!
The program simply requires that child care providers serve basic meals.
Family child care providers choose the fruits, vegetables, meats, etc. and prepare them as they wish following easy to understand guidelines.
To learn more about the 4-C Food Program, call our staff at 815-758-8149 x234 or Email.  We're happy to help!
How the Program Works
Interested family child care providers call the 4-C program.
Staff make it easy to join the program.
Providers choose to send their menus to 4-C by internet or mail.
Checks are quickly issued to providers to help pay for the children's healthy meals and snacks.
Providers who qualify may also be paid for meals served to their own children.
Food Program Forms:
Provider Contact the Food Program
Provider Direct Deposit
Providers Application to Claim Provider's Own Children
Parent Request For Milk Substitute
Physician Statement For Meal Accommodation For Child
Parent – Guardian Application for Tier I Status By Income
This institution is an equal opportunity provider.
Effective 11-20-15